British Columbia Guided Black Bear Hunts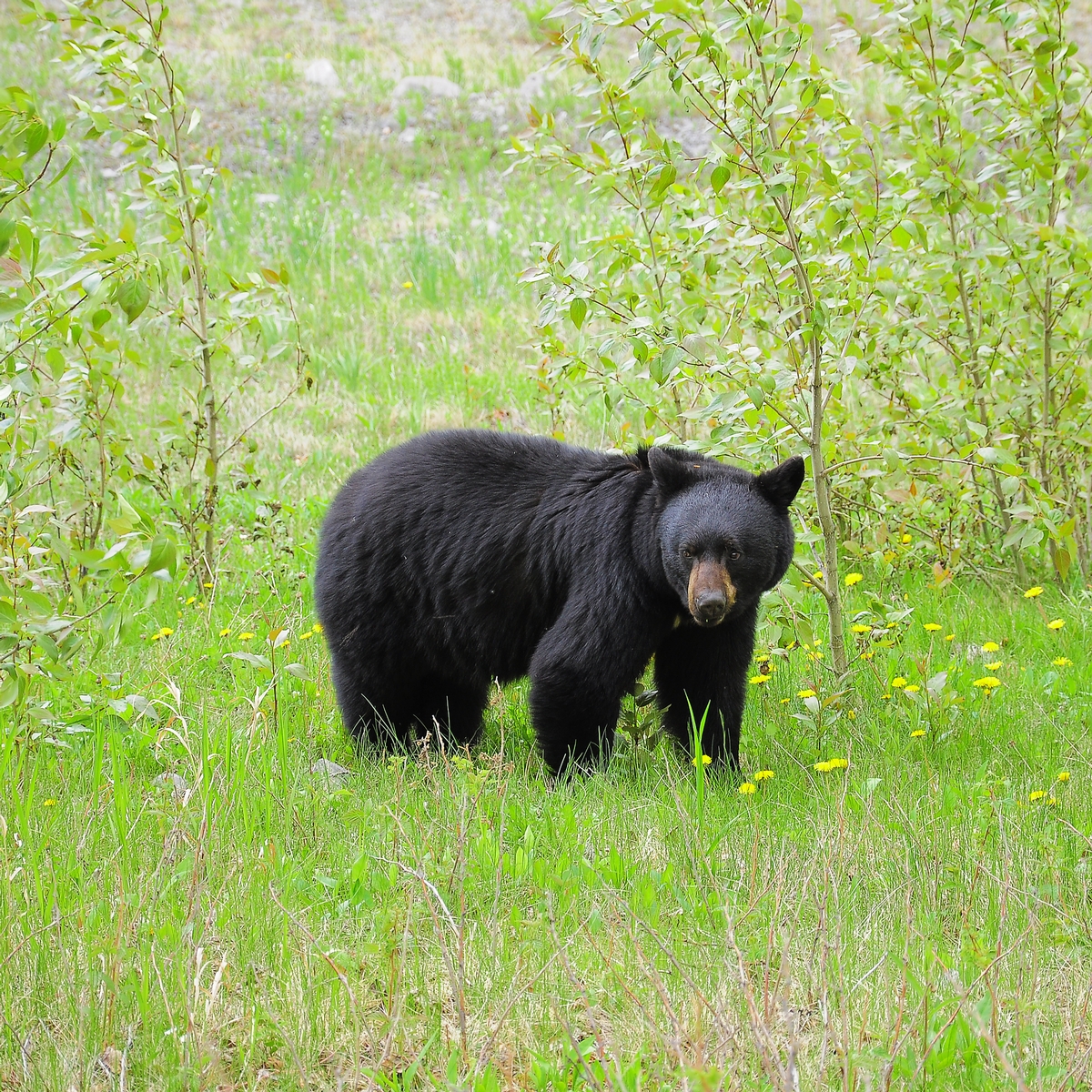 Spring Black Bear Hunting in Canada
British Columbia is home to the largest population of black bear, estimated at 150,000 black bears province wide, making for some of the finest black bear hunting Canada has to offer. The largest Black Bears taken each year in the province of B.C. come from the central/northern coastal regions. All hunting for Black Bear in the province of British Columbia has to be done one of two ways, either by spotting the bear and stalking in for a shot or treeing the bear with hounds, then being shot for the base of the tree. Baiting of Black Bears is illegal throughout the entire province of British Columbia, because of this our Black Bears have an exceptional maturity rate!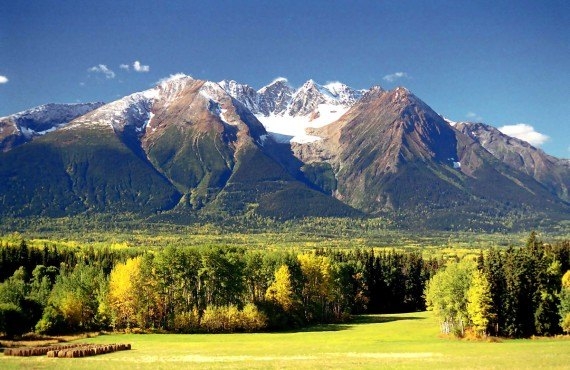 Hunting The Central Coastal Region
Our hunting concession is located in the Northern coastal region of British Columbia. The landscape consists of sharply etched coastal mountains with pristine freshwater lakes and rivers. The famous Bulkley and Telkwa river systems run throughout our bear hunting area and are home to some of North America's largest steelhead runs, providing an abundant food source for these massive bruins. Within our outfitting concession you will find some of the largest bears British Columbia has to offer.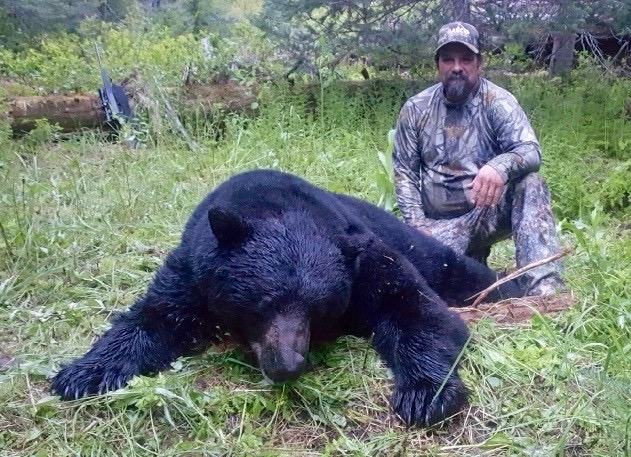 Hunting BC Black Bears in Spring
Our spring black bear hunts can be quite the adventure. You can expect to be on the move with your guide all day in search of a big boar. Most of our bears can be spotted feeding on fresh growth along old abandoned logging roads, avalanche slides and cut blocks. Black bears in the spring of the year become rather active as they have spent the majority of the winter in hibernation. Our spring bear hunts are fun and exciting, often finding big boars on the move all day long in search of feed and sows. These big northern coastal region black bears begin to rut the end of May and continue through the first two weeks in June. This makes for a great opportunity to see multiple bears a day!
The Spot & Stalk Bear Hunt
All of our spring bear hunts are spot and stalk with sightings throughout the day averaging 1-3 bears, making for an exciting and active hunt! Physical requirements for this hunt are not high as most of the traveling is done by trucks and some ATV's. The average shot distances are 50-250 yards with a 90% success rate on shot opportunity at 1 or more bears. Bow hunters are encouraged to come the last week of the season as the rut will be in full swing allowing a better chance to close the distance for a shot with archery gear.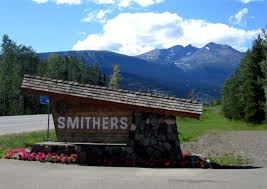 Getting to Smithers, BC
When travelling here your destination is Smithers, British Columbia. A member of our team will pick you up at Smithers airport upon your arrival, from there you will head straight to camp. We handle all transportation to and from Smithers, the hunting area and camp is approximately 40 minutes southwest of the airport.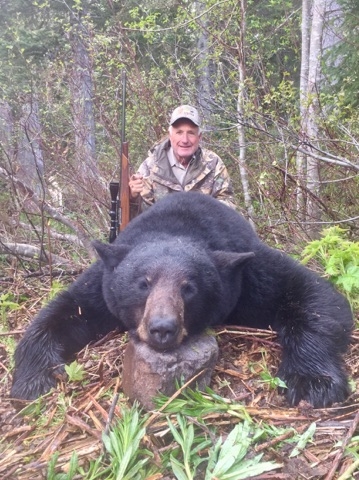 British Columbia Black Bear Spring Hunting Dates
All bear hunts are 7 days with 5 full hunting days.
2022 Dates:
May 23-29
May 30-June 5
June 6-12
2023 Dates:
May 23-29
May 30-June 5
June 6-12
June 13-19